Prince William And Kate Middleton Plan On Ghosting Prince Harry At The Coronation
It looks like no one is going to have a few pints after the party with Prince Harry while he's in London. Or at least, no one from the British royal family.
There's a new report that suggests Prince William and Kate Middleton plan on ghosting Prince Harry while he's at the coronation. Apparently, no one has any interest in talking to Prince Harry beyond the most basic of greetings. Keep reading below for everything you need to know.
Prince William And Kate Middleton Plan On Ghosting Prince Harry At The Coronation
It seems like the coronation is gearing up to be a rather sad and lonely affair for Prince Harry. One source close to the situation put it this way to the Daily Mail that the royals "have no interest in talking with Harry beyond the most basic of greetings, suggesting the event will be even more awkward than Harry clearly feared."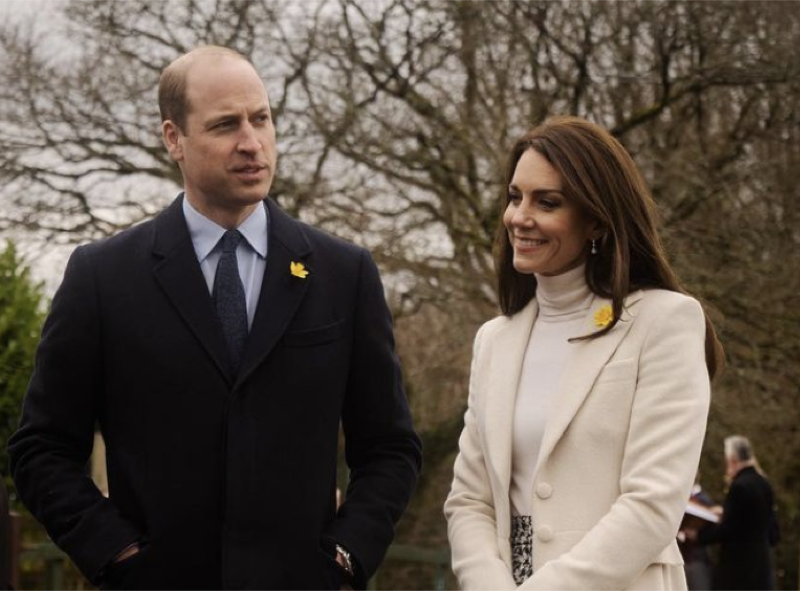 The insider also said that Prince William "would never have stopped his brother from attending the Coronation, he had no plans to speak to him. It is understood that his opinion hasn't changed, although no one is ruling out the possibility – however unlikely – that there could be a gesture of goodwill for their father.
What's Next For King Charles And The Coronation?
Of course, if there are going to be two people who will talk to Harry at the ceremony, it will be Princess Eugenie and her sister, Princess Beatrice. Harry's wife Meghan Markle has opted not to attend the coronation as she will be staying home in California with the couple's two children, Archie and Lilibet. It's also being reported that King Charles feels quite sad that he won't be seeing his grandchildren on what will most likely be a very important day for him and his reign.
On Wednesday, a spokesperson for the Sussexes released a statement that said, "Buckingham Palace is pleased to confirm that the Duke of Sussex will attend the coronation service at Westminster Abbey on May 6. The Duchess of Sussex will remain in California with Prince Archie and Princess Lilibet."
Tell us celebrity gossip fans, how do you feel about this story? Contribute to the buzz by dropping us a line with your thoughts in our comments section below. Also, come back here for all the latest news about your favorite Hollywood and reality television stars right here.
Photo Credit: Kate & William Instagram