General Hospital Spoilers: Willow's Last Wish Is That Michael Would Make Amends With His Father
General Hospital Spoilers reveal Willow Tait (Katelyn MacMullen) may not make it to see the rose garden bloom this year at the Quartermaine mansion. Her health situation is up in the air as the team of doctors at GH navigate unknown health issues for Liesl Obrecht (Kathleen Gati) and try to determine if there is any way she can still be a bone marrow donor for Willow.
As Willow prepares once again for the potential reality that she isn't going to make it, she will let Michael Corinthos (Chad Duell) know what her dying wish would be. He needs to make up with his father.
General Hospital Spoilers — Willow Tait Is Whittling Away
As their wedding day approaches, everyone is trying to stay in good spirits. That's hard to do when receiving news that Liesl may not be a viable bone marrow donor after all, despite being a match. They all knew it may not work out and that Liesl had to make it through several preliminary screenings first, but it just seemed like they couldn't have been presented with a match if it wasn't meant to work out.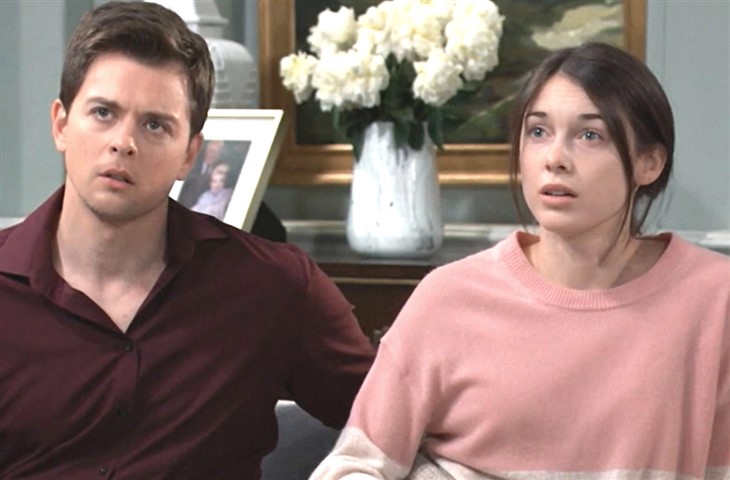 That would be too cruel to be real, right? As Willow comes to terms with the reality of how cruel the world can really be, she's going to be reminded of the cruelty her children and soon-to-be husband will be left to face without her.
GH Spoilers – Hint Michael Corinthos Provides Comfort
Michael is going to do his best to be there for Willow and attend to her every need. Whether she needs help getting up and down out of bed, preparing meals, or making sure she gets enough rest, Michael will be at the ready to ensure she's constantly taken care of — physically, anyway. But what about her heart?
Willow is struggling to get the words out but she wants Michael to know there is one thing she wants just as much as she is longing to marry him. She wants Michael to make up with his dad, Sonny Corinthos (Maurice Benard).
General Hospital Spoilers — Her Dying Wish
If Willow leaves this world soon, she wants to leave Michael with an intact family that will insulate him and the kids in the wake of her death. She doesn't want to worry that he will be grieving her death while wrapped up in a cloak of anger he's still wearing for his dad.
It's time to lay down that torch and let bygones be bygones. That's going to be easier said than done considering how invested Michael is in ruining his dad — something Willow knows nothing about and wouldn't likely approve of. Can Michael honor Willow's final wish, or is this where he draws the line in the sand? Stay tuned for more GH news and spoilers to find out.