Neighbours Spoilers: Sonya Rebecchi And Fake Dee Finally Face Off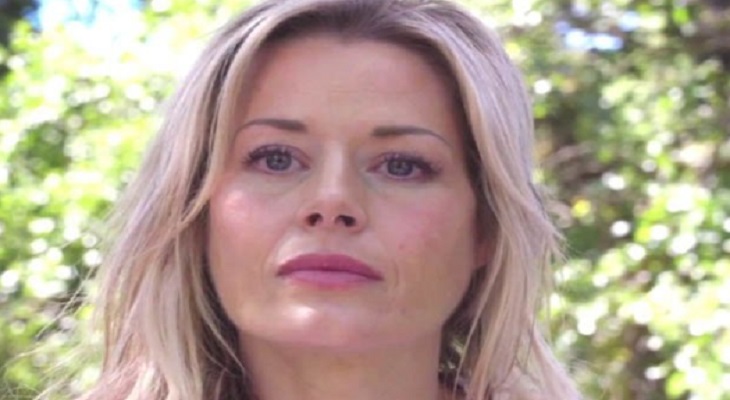 As if Sonya hasn't already got enough to deal with, Neighbours viewers will see her further unsettled next week in a dramatic and tense showdown with Andrea Somers, A.K.A. Fake Dee. However, fans will be shocked to learn that it is Sonya who initiates the meeting.
The decision comes after Andrea sends a social worker to the Rebecchi house on Neighbours, hoping that any findings will show Sonya to be an unfit guardian to Hugo, meaning Andrea will regain custody of her son.
Neighbours Spoilers – A Shocking Confrontation
With her recent stage four cancer diagnosis in mind, Sonya is terrified that Andrea's legal team could use it to claim that Hugo is better off with Andrea. Toadie is intent on resolving the situation, urging Sonya not to stress herself out over it. However, she goes behind her husband's back and makes a very powerful decision.
Neighbours spoilers tease she decides to confront Andrea herself, face to face. She orders her to stop playing games with her family and sign the papers which give them full custody of Hugo. She takes a gamble by also revealing her health status, which thankfully pays off when Andrea agrees to cooperate.
When Sonya returns home Toadie is panicked, worrying about where she has been. However, when she reveals the news, he is both happy and relieved by the bittersweet news.
Neighbours Spoilers – Andrea Won't Back Down
But, as always, the Rebecchi's can never really get rid of Andrea. Even when they are celebrating the news that Hugo will be staying with them, somehow Sonya cannot get Andrea off of her mind. Is there going to be another Fake Dee twist in the Andrea Somers storyline?
Tune into Neighbours on Monday 11th and Tuesday 12th February to watch these scenes unfold!
Check out our exclusive Neighbours spoilers page for more details!
Want up-to-the-minute soaps news, spoilers, and gossip on your social feeds? Just hit 'Like' on our Facebook page and 'Follow' on our twitter