Neighbours Spoilers: Sonya Rebecchi Pays Fake Dee A Visit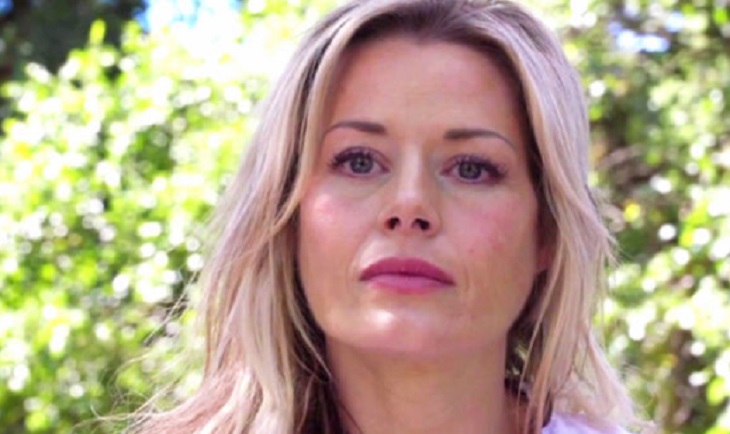 Neighbours spoilers have confirmed Fake Dee's return storyline – and it's not what we expected!
Neighbours favourite Sonya Rebecchi goes behind husband Toadie's back next week by searching out Andrea Sommers on her own – also known as 'Fake Dee'.
Just a few weeks ago Sindi Watts turned up on Ramsay Street with Andrea's baby boy Hugo who, tests have confirmed, is Toadie's child. Though Andrea is nowhere to be seen, she has still managed to send shockwaves through the Rebecchi family once more.
However, Sonya decides to take matters into her own hands next week after receiving information from Paul Robinson as to Andrea's whereabouts.
Paul reveals to her that she is currently receiving psychiatric treatment in a Tasmanian facility, and advises that she should pay Andrea a visit, not Toadie, considering what happened last time the two of them were together.
LOVE NEIGHBOURS? SIGN UP FOR OUR EXCLUSIVE SPOILERS NEWSLETTERS!
Taking Paul's (bad) advice, Sonya lies to Toadie about where she is going and heads off to Tasmania to find Andrea.
When she finally confronts her, Neighbours spoilers indicate she is shocked to learn that Andrea knows nothing about her life – even her daughter Willow and her new born son Hugo. But after everything that Andrea has put them through, Sonya can't help but believe it's another one of her scams. However, the doctors reassure her that she's suffering from post-natal psychosis.
Sonya returns home, keeping the secret from Toadie. But the secret is spilled when "Lyra" tells Toadie the truth about Sonya's recent trip.
Forced to be truthful, Sonya explains that she lied because she feared Toadie would rush off to help Andrea if he knew what was happening. It turns out that she is right – Toadie insists on going to see Andrea right away, for the sake of Willow and Hugo.
But what Sonya didn't expect is that he asks her and Willow to go with him.
How will the trip play out?  Tune into Neighbours next week to see the storyline unfold.
Check out our exclusive Neighbours spoilers page for more details!
Want up-to-the-minute soaps news, spoilers, and gossip on your social feeds? Just hit 'Like' on our Facebook page and 'Follow' on our twitter