Neighbours Spoilers: Star Teases Return Of The Real Dee Bliss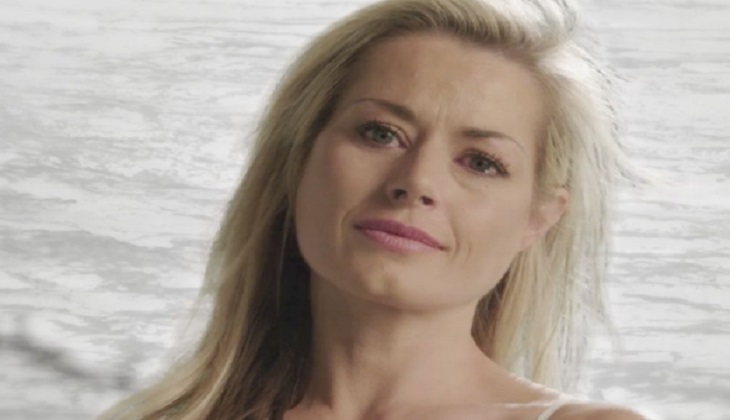 Neighbours have given viewers the biggest clue yet in the 'Real Dee' case, and it looks like she could be coming back to Erinsborough later this year.
It's been over two years since the Fake Dee storyline hit our screens and divided viewers all over the world. There is no clear consensus as to what fans think – is Dee really dead, or is she still alive?
The Rebecchi family seemed to be certain: Dee is dead and Andrea Somers was an villainous, doppelgänger imposter. However, even the family seem to be growing uncertain.
Next week viewers will see Sonya confide in her brother-in-law Shane about what really happened when she visited Andrea at the psychiatric facility a few weeks ago. During the confrontation between Sonya and Andrea, when Sonya convinced Andrea to give full custody of Hugo to the Rebecchi's, there was an off-screen conversation that Sonya couldn't get out of her mind.
Sonya explains to Shane that Andrea told her about a strange time when an unknown man she met on a bench at a market thought she was somebody else – a scene which fans will remember seeing quite some time ago. Ever since, Sonya has been left to believe that the real Dee could in fact be out there somewhere…
Why is Mark talking to Kate in tonight's Neighbours?

6.30pm on @10PeachAu. pic.twitter.com/89NBOJU0KQ

— Neighbours (@neighbours) February 21, 2019
Viewers will be glad to know that the storyline will wrap up at some point this year. Often actors don't know how their storyline will end but as Madeleine West is also staring in the Australian football drama Playing for Keeps she has to know for scheduling issues. As one of the few who does know the ending, Madeleine revealed that she believes the storyline to be one of the best in Neighbours history.
Check out our exclusive Neighbours spoilers page for more details!
Want up-to-the-minute soaps news, spoilers, and gossip on your social feeds? Just hit 'Like' on our Facebook page and 'Follow' on our twitter