The View Spoilers: Sara Haines Shades Rosie O'Donnell's Short Stint
The View spoilers reveal that Sara Haines shaded Rosie O'Donnell's short stint on the talk show. She claimed that the comedian was only there for "one minute." Keep on reading to learn more.
The View Spoilers – Sara Haines Shaded Rosie O'Donnell
According to The View spoilers, Sara Haines took a shot at Rosie O'Donnell in the latest episode of The View: Behind the Table podcast. The Thursday, November 16 episode showed the co-host applauding some of the current and former panelists. However, she had nothing good to say about Rosie.
Producer Brian Teta asked Sara to share her "Mount Rushmore version" of The View co-hosts. She wanted her to name four of the greatest panelists in the history of the daytime talk show.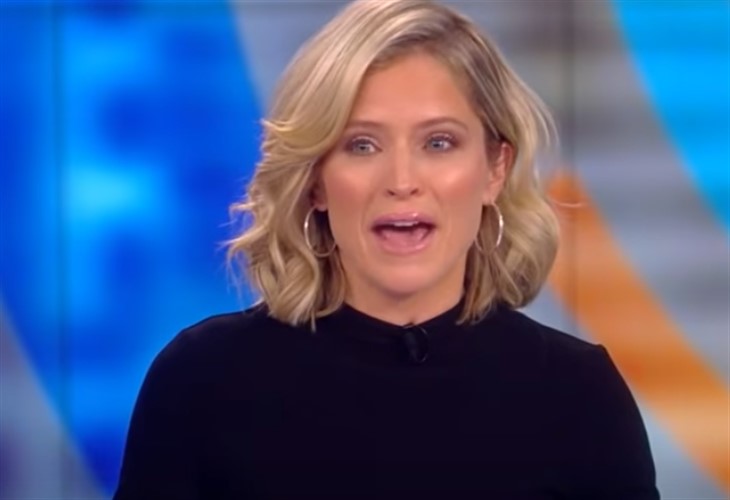 Sara chose the show's creator and late co-host Barbara Walters, former co-host Meredith Viera, and her current co-hosts Joy Behar and Whoopi Goldberg.
Brian disagreed with Sara. He argued that Rosie should be on the monument. She had a short stint from 2006 to 2007 and again from 2014 to 2015. Sara argued with Brian. She doesn't feel that Rosie didn't deserve to be on there despite co-hosting the show twice.
"Like I said, she was here for one minute, and when it looks at the impact of what the table was meant to be," Sara argued.
She explained that the four co-hosts she chose made more of an impact. Brian claimed he was asking her to name four comedians who were impactful on the talk show. Sara refused to back down.
The View Spoilers – Brian Teta Talks Four Impactful Comedians
The View spoilers suggest that Brian Teta wanted to talk to Sara Haines about the most impactful comedians.
He feels that comics have contributed to the show just as much as the journalists. However, Sara didn't agree with him. She made an argument about comedians.
"They're caricatures. Comedy is caricatures. They are inflating either polarizing people they can mock or caricatures of people," Sara argued. "When you're looking for the authentic purpose of Barbara Walters' table, those are the four people."
Sara currently co-hosts the show with Joy Behar, Whoopi Goldberg, Ana Navarro, Sunny Hostin, and Alyssa Farah Griffin.
What are your thoughts on Sara Haines shading Rosie O'Donnell? Does this surprise you? Who are the four most iconic co-hosts of The View, in your opinion? Sound off below in the comment section.
As always, check back for more of The View spoilers, news, and updates.