Vanderpump Rules Spoilers: Who Does Raquel Leviss Blame For Cheating Scandal?!
Vanderpump Rules spoilers reveal a shocker from Raquel Leviss. And the Vanderpump Rules star bizarrely came up with a scapegoat to blame for her cheating scandal with Tom Sandoval. However, Raquel also confessed that she and Tom planned to lie about the length of their affair in an attempt to try to decrease Ariana Madix's pain. But the confession came only after Vanderpump Rules fans and cast slammed Leviss and Sandoval for the infidelity.
Find out what Leviss shared during the Vanderpump Rules reunion. And learn who she blamed for her affair with Sandoval. Get all the details below.
Vanderpump Rules Spoilers – Raquel Leviss Names Cheating Scapegoat!
As a result of her affair with her best friend Ariana Madix's boyfriend Tom Sandoval, Raquel Leviss has become an outcast on Vanderpump Rules. And now the former pageant queen has finally revealed her thought process as she canoodled with Sandoval while befriending Madix. In a one-on-one sit-down with Bravo producer Andy Cohen, Raquel explained who she blamed. But she also claimed to feel apologetic, noted Page Six.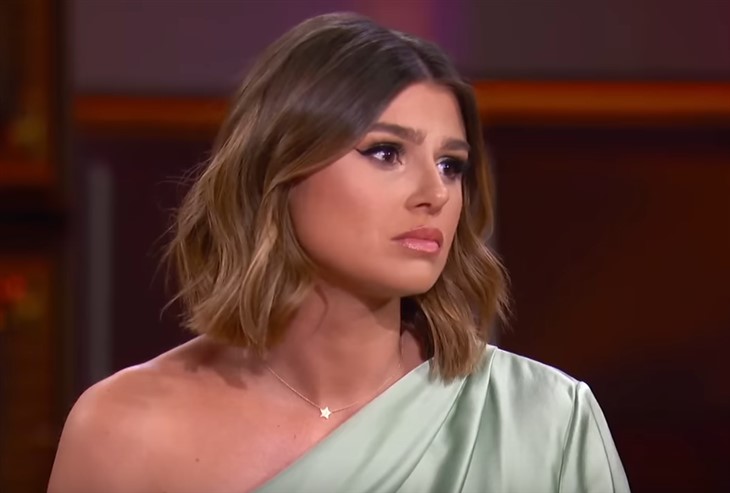 However, credit goes to Cohen for confronting Leviss about her excuses for her affair with Sandoval. And Andy pointed out that Raquel seemingly blamed Ariana for the secret dalliance. The Vanderpump Rules star, 28, then confessed that Cohen nailed her mindset. But Leviss also offered a weird reason for scapegoating Madix.
And Raquel claimed that Ariana seemed "in denial" about Tom's cheating. Because Madix never "confronted" her now-ex-boyfriend and now-former best friend about cheating rumors, Leviss seemed to feel justified. However, Raquel then labeled herself "ashamed" of the "deceitful" dalliance with Sandoval while admitting to "blaming" Madix.
Raquel Leviss: I blamed Ariana Madix during 'deceitful' Tom Sandoval affair https://t.co/Cbbedl1xC9 pic.twitter.com/i8bspQOUZ0

— Page Six (@PageSix) June 1, 2023
Vanderpump Rules Spoilers – Ariana Madix 'Really' Wanted Truth
But Leviss also revealed what Sandoval told her. And Raquel claimed that Ariana didn't ask Tom "too much." Because Madix allegedly "didn't question" Sandoval and "just believed like at face value what he would tell her," Leviss seemed to feel justified in hiding the affair. But Raquel admitted that she received a reality check. And she shared that she now knows that Ariana "really did want to know."
Madix, 37, and Leviss maintained their friendship throughout Raquel's months-long secret dalliance with Sandoval. And Raquel described herself as happy. As a result, Leviss held onto hope that it would all work out. But Leviss then went into detail about her love for Sandoval.
And Raquel claimed to feel that Tom made her feel "heard and seen." However, after gushing about the relationship, Leviss then shared how Madix reacted to the infidelity. And Raquel described her former best friend's pain. "It was a lot of pain that I felt from her," Leviss admitted.
However, Raquel said that Ariana pleaded to tell her details. "I told her the truth. And she said, 'Thank you for telling me because Tom would have never told me the truth'," said Leviss. But Raqel also admitted that she and Sandoval planned to lie and hide the length of their affair, thinking it would cause Madix less pain. Vanderpump Rules fans will find out how Ariana feels about these revelations when part three of the Vanderpump Rules reunion airs June 7 at 9 p.m. ET on Bravo.
Tell us what you think. How do you react to Raquel Leviss blaming Ariana Madix for her affair with Tom Sandoval? And after you share your views, check back on our site for more reality TV news.