Royal Family News: Meghan Markle Pleased With Herself In First Appearance Since Snubbing The Coronation
British royal family news shows Meghan Markle is back to doing what she does best, crowing in front of a camera, after it was revealed she will NOT be at King Charles' Coronation.
Who buys the line from her PR machine that she has "moved on" and is "going about her life in the present?"
Royal Family News – Meghan Posing Again
Meghan broke her cover today in a video introducing her friend, Nigerian-born Briton photographer Misan Harriman, for a Ted Talk. Meghan the Duchess of Excess spoke a few words in the intro, rocking long hair and a polished makeup job. Harriman talked about capturing the Black Lives Matter protests in 2020.
According to the Daily Mail "Meghan and Harry are very close to Mr Harriman and his wife Camilla Holmstroem, and the royal couple asked him to photograph them for their second pregnancy announcement, in a black-and-white picture in which they lie barefoot together under the trees in their California garden." That was the one where Harry's bare feet took center stage.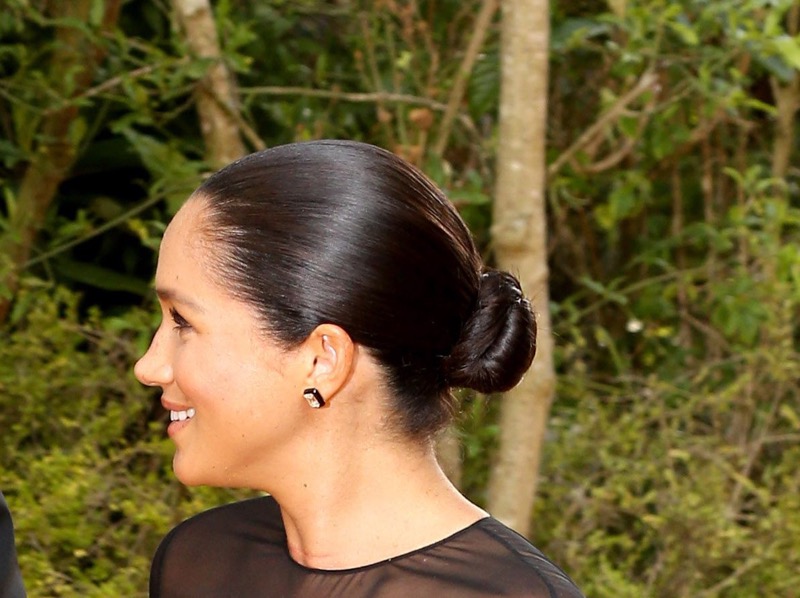 Royal Family News – Harry And His Wife Meghan
Harriman became a pro photographer in 2016 and hit the headlines when he took pictures at Lilibet's first birthday party in the UK during the Queen's Platinum Jubilee last June.
In the video Meghan said: "Our next speaker has an unmatched eye for a good photograph. I have experienced his talent firsthand as he has captured many meaningful milestones for me and my family."
She added "His lens has captured everything from events that have changed the world, moments that we all desperately needed to see along with some of the planets most recognizable faces."
Royal Family News – Meghan And the Coronation
She concluded "But this was not always his path, and you might be surprised to hear not who, but what, he credits for his success."
It's the first time Princess Pinocchio has been seen since claims surfaced that she's snubbing the Coronation due to disappointment at King Charles' response to her letter in which she allegedly identified the royal who speculated about her son Archie's skin color.
According to the outlet, Meghan reportedly wrote to Charles in response to a letter he had sent to her. "She wrote of unconscious bias but said the comment about Archie's skin was not made with malice. But a source told the Daily Telegraph that the duchess would not attend the Coronation on May 6 because she received an unsatisfactory response from the King."
Her press secretary Ashley Hansen later told Harper's Bazaar, "The Duchess of Sussex is going about her life in the present, not thinking about correspondence from two years ago related to conversations from four years ago." Tell us royal fans in a war of words who do you believe Meghan or King Charles?
Be sure to catch up on everything happening with the royal family. Come back here often for royal family news and updates.
Editorial credit: Fred Duval / Shutterstock.com