Royal Family News: Oprah Winfrey Turns On Prince Harry and Meghan With Her Take On The Coronation?
British royal family news shows that Oprah Winfrey, Meghan Markle and Prince Harry rocked the world with their infamous 2021 interview in which the royal runaways vented spleen about their families.
The drama born of that 90 minute mud fest continues: Meghan's sister is suing her for defamation, the royals distrust the couple more than ever, and Oprah's rep took a hit after aligning herself with the Hollywood Hoboes.
A lot has happened since then, the toxic couple have spewed more venom then a den of rattlers via Harry's trashy memoir Spare and their trashy Netflix reality show.
In an interview with ITV's Tom Bradby, Harry was asked about his father's May 6 coronation, and he replied, "The ball is in their court. There's a lot to be discussed, and I really hope that they are willing to sit down and talk about it." Maybe Bradley should have asked instead, "what would Oprah do?" well, now we know.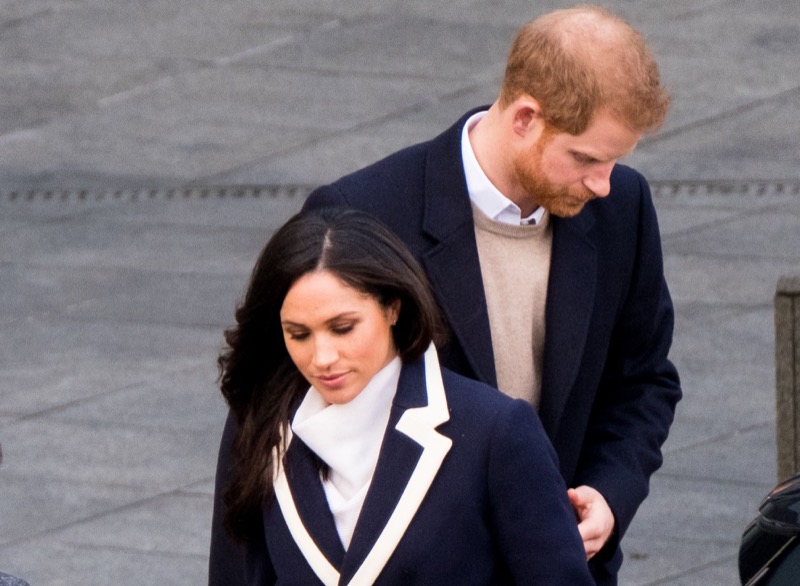 Royal Family News: Oprah And Harry and Meghan
Oprah talked to her CBS Morning bestie Gayle King, who asked the talk meister what she thinks about the thirsty pair attending King Charles' coronation. King started, "It's been reported that Harry and Meghan have received an invitation to the coronation. Do you think they should go? Do you think they should not go? Is it something you'd like to comment on?"
Cool as a cucumber, Oprah responded, "I think they should do what they feel is best for them and for their family. That's what I think. That's what the bottom line — it comes down to: What do you feel like is the best thing for you?"
Royal Family News: Oprah and Charles' Coronation
Come on, did you really think Oprah would say something like what she really thinks? That response was pure politician. Then she added something a bit more spicy and a lot more revealing: "They haven't asked me my opinion."
A source told People, "It is such a momentous occasion for Charles, and he would want his son to be at the coronation to witness it. He would like to have Harry back in the family. If they don't sort it out, it will always be part of the King's reign and how he has left his family disjointed. He has had a reputation as a distant parent, and it would be awful for him for that to continue."
Royal Family News: King Charles' Coronation May 6
Oprah initially supported Meghan and Prince Harry's decision to ditch the monarchy, and later gave them a forum to air their petty grievances. Her tepid statement about the couple and the coronation is in sharp contrast to what she told TMZ in 2020: "I support them 1,000 percent. You know why I support them?
I support them because I believe, when you have thought about this as long as they have — and even in the Queen's statement [she] says, 'This has been going on for months,' these discussions have been going on for months — and when Harry said in that charity statement the other day [that] he had to make the decision to move forward in peace with his new family, who doesn't feel what that takes to make that decision to give up everything you've known your whole life to say I'm going to choose this new life or what I believe to be the truest vision for myself?"
Tell us royal fans, is Oprah the latest person burned by the Markles, is that why she isn't "supporting" them in the coronation drama?
Be sure to catch up on everything happening with the royal family. Come back here often for royal family news and updates.
Editorial credit: MattKeeble.com / Shutterstock.com