Coronation Street Spoilers: Stephen Reid Takes Over The Underworld Company
Coronation Street spoilers, news, and updates tease that Stephen will finally get the power he wanted as he will soon rule in the Underworld.
In the previous episode of the longest-running soap, Stephen drugged the Underworld manager once again as she met the company's American clients. He doubled the doses of LSD in Carla's tea when the latter asked him to make her something to drink.
Though the meeting ended successfully, Carla suddenly felt strange in her body and began shouting at everyone. She demanded them to get out of the office, leading them to think that their boss was having psychosis again.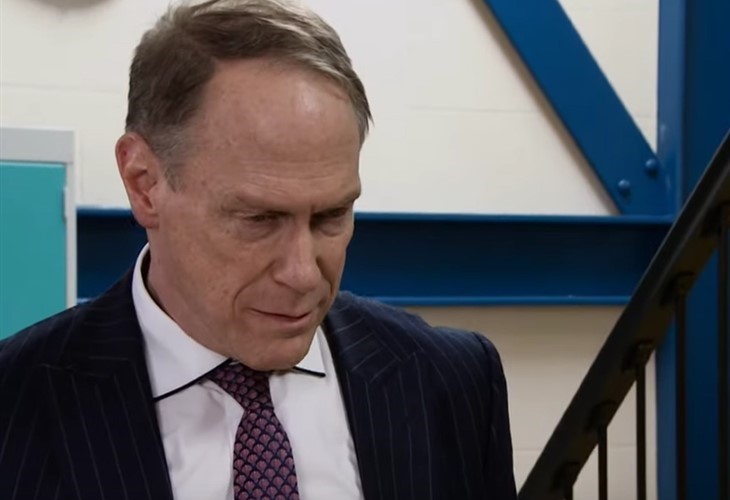 'Coronation Street' Spoilers – Underworld Employees Vote For Stephen Reid As Their Boss
In the upcoming scenes of "Coronation Street," the Underworld employees get disappointed with Carla's behavior. As a result, they all hail the Weatherfield's villain to rule over the company. On the other hand, Peter angrily approaches the man the moment he discovers everyone's decision.
He believes that they all betray Carla to let Stephen take over the Underworld. Meanwhile, Peter visits Carla and drops the bombshell about her workers' desire to let Stephen control the business.
Knowing that Carla is not in the right state of mind, will she be able to return to work? Will she know that Stephen was drugging her all along?
'Coronation Street' Spoilers – Stephen Reid Ends Another Life In The Cobbles
Moreover, Stephen is set to put blood on his hands again when he gets extremely mad with his drug supplier, Rufus. It all starts when the Underworld factory gets the Nippersnapper as their business partner. When Stephen signs the papers, Rufus demands him to give up the American deal as he wants the sole rights to Nippersnapper.
Following their discussion, Rufus gives Stephen an ultimatum if he will not agree with his idea. Meanwhile, red with anger, the villain picks up a hole punch from the Underworld office and immediately walks in Rufus' direction.
Will Stephen kill his drug supplier? Or will he make him an ally for all his revenge plans?
'Coronation Street' Spoilers – Todd Boyce Talks About His Character Stephen Reid
During his latest interview, the iconic villain opened up about his character taking over the Underworld business. "Stephen knows there are 50 centers with shares in the company and he just needs to mobilize them and make them think she is not capable of doing the job," Todd Boyce told Digital Spy.
He also revealed that his evil plans will continue until it will destroy Carla and make everyone believe that something is wrong with the Underworld's boss.
Be sure to catch up on everything happening with Coronation Street right now. Come back here often for Coronation Street spoilers, news, and updates.