Royal Family News: Prince Harry & Meghan Markle UK Move "Very Possible"
British royal family news predicts that the day is coming when Prince Harry and his wife Meghan Markle reverse move back to the UK. In fact one royal expert thinks this astonishing assertion is "very possible."
Since Megxit, the couple returned to the UK a few times, and were booed for their bother. So, let's break down what the sensational chatter is all about royal fans!
Royal Family News: Meghan Moving Back to UK?
King Charles' former butler, Grant Harrold, thinks it very likely that the royal runaways seek a return to the fold. He was Charles' butler from 2004 to 2011 and no doubt heard and saw a lot of dirt during his employ.
Despite the Duke and Duchess of Excess fleeing the UK in 2020, Harrold is of the mind "I'd never say never, it's always possible that one day he might want to come home, it's possible that he might buy [a property] here if he wanted to come over [more] and Meghan didn't want to come over."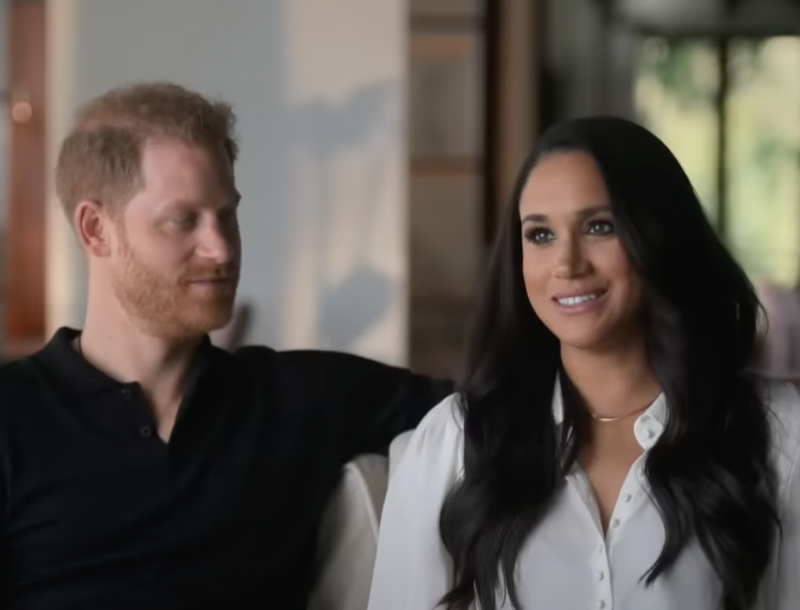 Is there precedent for such a solo journey? If you've been keeping up with the Markles, you know that this week a stunning allegation about Harry's living arrangement was made: It was reported that Harry keeps an LA area hotel room on stand-by for when he needs to escape from his lovely and talented wife.
Royal Family News: Harry Has a Secret Hotel Room?
Commenters weren't really on board with Harrold's sentiments with one responding "There are two things that will bring Harry back to the UK: divorce and need for money. Meghan will never return," and another chiming in "What family does Megan have in the US? She only wants to walk that red carpet, can't do that in Great Britain since Kate does it all ready."
Royal Family News: Harry's UK Ties
Still, the royal expert makes some sense when he told The Post that Harry is "always going to have an association with the UK" and will never "totally want to cut that off. He'll always want to keep his fingers in that pie, so to speak."
Royal Family News: Harry Returns to UK?
But for the time being at least, the pundit admits that a potential move is not on the near horizon, observing that the couple "seem happy in the States and that's where they want to be."
If they do decide to come back to the UK, it won't be to their former residence Frogmore Cottage, as Charles evicted the absent pair from the property earlier this year.
Be sure to catch up on everything happening with the royal family. Come back here often for royal family news and updates.