Royal Family News: Prince Harry Ticked Off His Ghostwriter, Join The Club
British royal family news divulges that the latest person to disavow Prince Harry is the man he made a pretty penny for, his ghostwriter J. R. Moehringer. Casper wrote "Spare" based on Dirty Harry's memories of his penis, erm, partly that, partly more bizarre rants against his family.
The author wrote in a piece for the New Yorker: "I was exasperated with Prince Harry." Join the club.
Royal Family News – Harry's Manners In Question
The paid gun recalled a tense Zoom call that took place at 2 a.m.: "My head was pounding, my jaw was clenched and I was starting to raise my voice." Harry really has a knack for alienation doesn't he?
Moehringer was so put out by Harry that he imagined he might be fired from the project.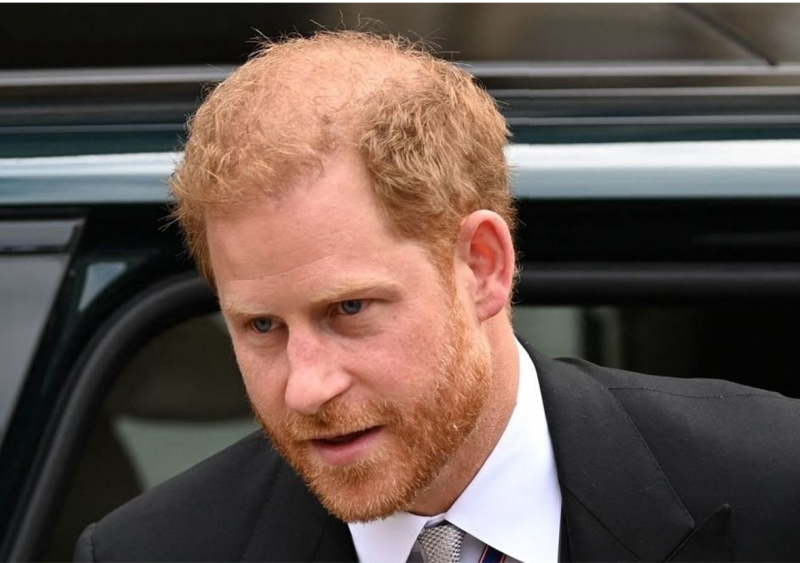 Royal Family News – Harry's Ghostwriter Exasperated
He added, "Some part of me was still able to step outside the situation and think, 'This is so weird. I'm shouting at Prince Harry. Then, as Harry started going back at me, as his cheeks flushed and his eyes narrowed, a more pressing thought occurred: 'Whoa, it could all end right here.'" With that kind of flair for the dramatic you see why this guy was chosen to pen Harry's lurid details.
According to MSN, In mid-2022, the writer and Harry had "come to a difficult passage concerning the prince's time in the British Army that they kept disagreeing on two years into their working relationship."
Royal Family News – Harry Disagreeable?
The hired gun recalls, in an intense military exercise, Harry was "captured by pretend terrorists." According to Moehringer: "He's hooded, dragged to an underground bunker, beaten, frozen, starved, stripped, forced into excruciating stress positions by captors wearing black balaclavas," in an attempt to see if he had what it takes to withstand war.
Apparently the two men disagreed over how to end the section.
Royal Family News – Harry Wrote Spare
Harry allegedly "wanted to end this scene with a thing he said to his captors, a comeback that struck me as unnecessary, and somewhat inane," then during the Zoom call, Harry explained his reasoning.
"He exhaled and calmly explained that, all his life, people had belittled his intellectual capabilities, and this flash of cleverness proved that, even after being kicked and punched and deprived of sleep and food, he had his wits about him," Moehringer wrote.
Harry eventually folded but told the author, "'I really enjoy getting you worked up like that.'" Really. That was the whole point of a New Yorker article.
Be sure to catch up on everything happening with the royal family. Come back here often for royal family news and updates
Editorial credit: Salma Bashir Motiwala / Shutterstock.com