Royal Family News: Prince William Loyal To Diana, Refuses To Bow To Queen Camilla?
British royal family news reveals that Queenzilla Camilla has ruffled a few feathers among royal watchers and maybe even some members of the royal family.
Let's face it, some Brits will never forgive her for what they perceive as her ruining the late Princess Diana's fairytale—her marriage to King Charles.
So, all eyes were on Camilla during the May 6 coronation and reports from that day keep leaking out, news that doesn't make Camilla look great. Let's dissect that the juice is all about.
Royal Family News: Camilla Changed Her Title
A body language expert told The Mirror that on that historic day Charles' son and heir Prince William did not bow to the newly crowned Queen Camilla.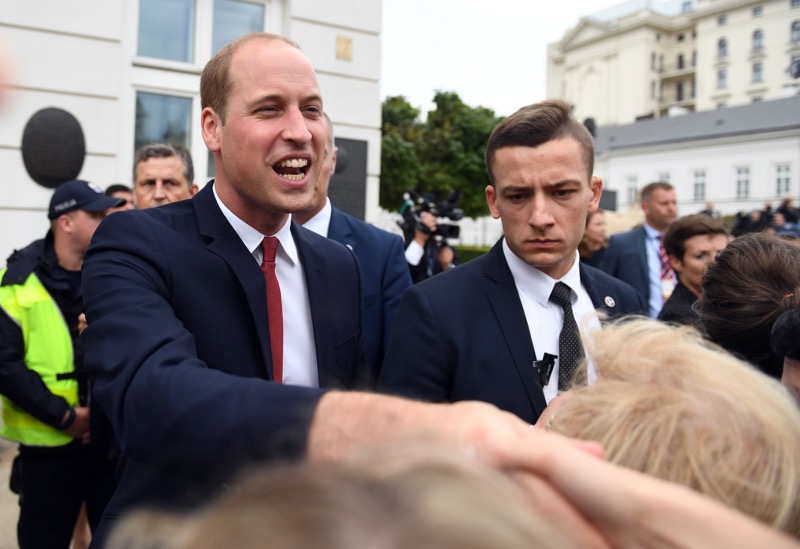 According to Marie Claire, the expert thought it was a blatant "example of the Prince of Wales following his gut instinct and potentially subconsciously siding with his late mother, Princess Diana."
Let's not mistake this one move as something minor, it clearly was a break in royal protocol. Body language expert Judi James sees the love as reflective of the fact that "William might have found it unnatural to bow to his stepmother, who had an extramarital affair with his father, King Charles, throughout the majority of his marriage to Diana."
Royal Family News: Camilla and Charles' Affair
The Mirror noted that William was not the only one snubbing Queenzilla Camilla as MOST of the royal family "bowed or curtseyed to the King only." But since royal protocol has it that royals of a lower rank must bow or curtsy to those of a higher rank, "William and basically all of the other members of the royal family should have bowed or curtseyed to the new Queen."
Royal Family News: Camilla Is Queen And Don't You Forget It
James is on the record as asking: "Would William have felt comfortable bowing to the woman who took the place of his mother on the throne of the U.K.? He turns to look at his father but avoids looking at his stepmother."
She then referred to this non-bow as "a unique example of selective bowing." Royal fans also noted that noted that William's two eldest children Prince George and Princess Charlotte also did not bow or curtsy to Camilla.
What do you think is going on here royal fans, innocent oversights or a deep dislike for Camilla?
Be sure to catch up on everything happening with the royal family. Come back here often for royal family news and updates.
Editorial credit: MaciejGillert / Shutterstock.com