Royal Family POLL: Would You Read Prince Andrew's Tell-All Memoir?
If Prince Harry can do it, then certainly other members of the royal family can do it, too. Royal Family News suggests that Prince Andrew might take a page out of the Duke of Sussex's book and write a tell-all memoir himself.
After all, he's still very keen about telling his side of the story about all of those sexual assault allegations. That, and he probably wants to put a little fire under King Charles' you-know-what by threatening to spill all of his brother's dirty little secrets as well. Here's what you need to know.
Royal Family POLL: Would You Read Prince Andrew's Tell-All Memoir?
As many royal fans know by now, Prince Harry certainly didn't hold back in his memoir, Spare. He let the world know that he had a nasty fight with Prince William that resulted in him landing in a dog bowl on the kitchen floor.
Not only that, but he also threw Kate Midldeton and Camilla Parker Bowles under the bus and suggested that King Charles was emotionally unavailable while he was growing up. He certainly didn't paint the royal family in a good light and as a result, everyone now refuses to speak to him, let alone stand in the same room as him.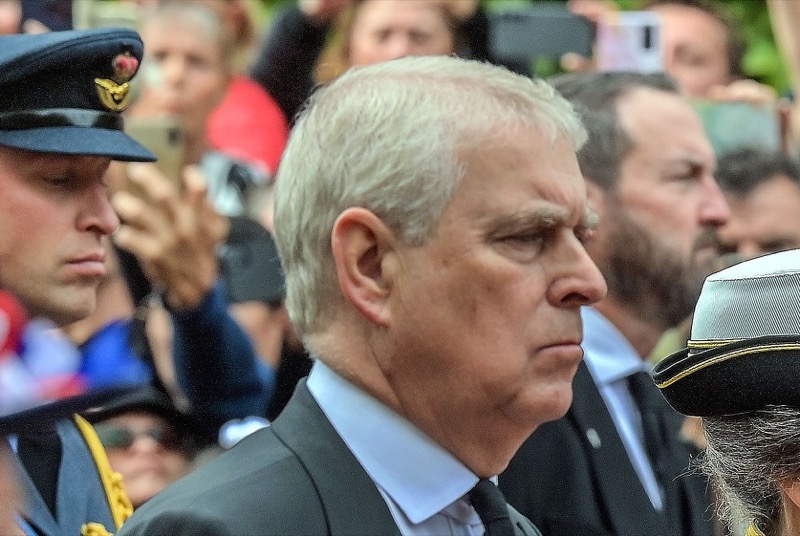 With that said, there's a possibility that Prince Andrew might do the same and write his own book. At this point, he doesn't have anything to lose. His popularity is at an all-time low. His brother, King Charles, doesn't respect him and is trying to kick him out of the Royal Lodge.
And unfortunately, his reputation has been tarnished thanks to his association with Jeffrey Epstein. Andrew wants to turn all of this around and write a book in the hopes that he will be just as successful as his nephew, Harry.
But whether or not anyone would be willing to read what the Duke of York has to say is another matter in itself. Would you read Andrew's book? Let us know in the comments section below.
Royal Family News: What's Next For Prince Andrew?
Tell us celebrity gossip fans, how do you feel about this story? Contribute to the buzz by dropping us a line with your thoughts in our comments section below. Also, come back here for all the latest news about your favorite Hollywood and reality television stars right here.