The Bold And The Beautiful Spoilers: Forrester Embezzlement Story? Surprise Criminal Scandal
The Bold and the Beautiful spoilers reveal that Carter Walton (Lawrence Saint-Victor) isn't perfect. However, he is as close as one can get in soaps! Carter seems to be the ideal employee, supportive friend, perfect romantic partner and has a moral compass. However, could Carter be too perfect? Is it possible that Carter is harboring a secret that will stun even the most seasoned fans?
The Bold And The Beautiful Spoilers – Carter Walton's Moral Compass
B&B spoilers reveal that Carter has always been painted as the perfect man. Carter, for the most part, has been an eligible bachelor. When in a relationship, Carter treats the woman well.
Carter did become deceptive in a few romances but still fares better than other characters in the morality department.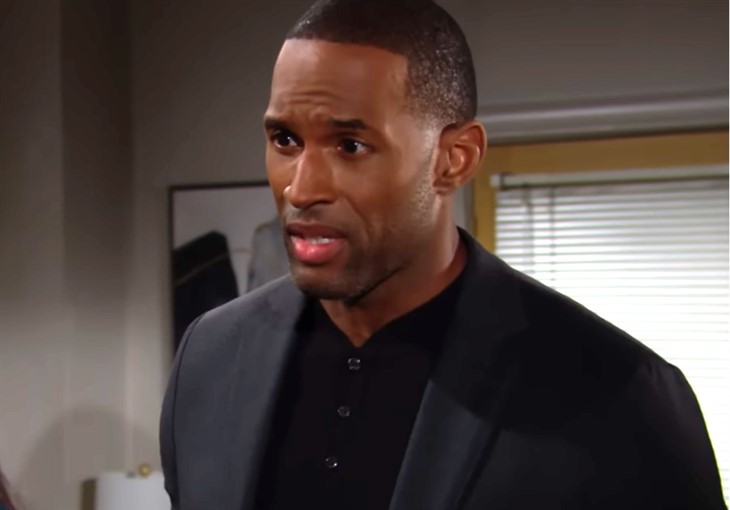 Carter is also successful, a great friend and doesn't seem to have any secrets. However, the great thing about "perfect" characters is their secrets can be very, very bad. That makes for some great soapy drama!
B&B Spoilers – Hidden Resentment?
Fans might remember when Justin Barber (Aaron D. Spears) turned on Bill Spencer (Don Diamont). It was a shock not only to Bill but viewers as well.
The whole storyline revolved around Thomas Forrester (Matthew Atkinson) saving Bill and Liam Spencer (Scott Clifton) from prison. Justin actually held Thomas hostage.
Could fans see Justin's old storyline in Carter's future? In soaps, anything is possible!
The Bold And The Beautiful Spoilers – Forrester Creations Embezzlement Story?
The Bold and the Beautiful spoilers reveal that Carter's secret could be explosive. Fans are used to moral character suddenly having affairs and helping fugitives. However, Carter's secret could not only be explosive but criminal as well.
With the huge success of Thomas and Hope Logan Spencer (Annika Noelle), the future looks bright for Forrester Creations.
Several Forrester Creations team members are going to Rome, which ties in with an international event for the fashion industry. That would be the worst time for a scandal to come out.
B&B Spoilers – Deception & Redemption
It's possible that Carter is drowning in student loan debt. Perhaps Carter spent too much time wooing women at expensive restaurants.
Carter might also be secretly struggling with gambling or some kind of addiction. Carter might also be the victim of blackmail or bribery, which could force the COO to commit a criminal act.
It seems that no matter how awful a character behaves, there is a redemption story in the future. So, could Carter commit a crime? If so, what will the damage be and how can the fan-favorite character earn redemption?
Share your thoughts in the comment section below. Remember to keep watching the CBS soap to find out what happens next.
Be sure to catch up on everything happening with B&B right now. Come back often for The Bold and the Beautiful spoilers, news, and updates.