The Feud Between Prince Harry, Meghan Markle And Camilla Parker Bowles Just Got Worse
The feud between Prince Harry, Meghan Markle and Queen Camilla has just gotten worse. That's because many people have pointed out that the Duke and Duchess of Sussex failed to acknowledge the senior royal on her birthday. Keep reading below for everything you need to know.
The Feud Between Prince Harry, Meghan Markle And Camilla Parker Bowles Just Got Worse
Queen Camilla celebrated her birthday this week and while it's tradition for the royal family to wish one another a happy birthday on social media, Prince Harry and Meghan Markle ignored it all together. And while it's true that the Sussexes don't have any social media accounts, sources close to the situation say that Camilla didn't even get a phone call.
The Queen of England reportedly celebrated her special day with just her closest family members, which includes of course her husband King Charles and her children and her grandchildren.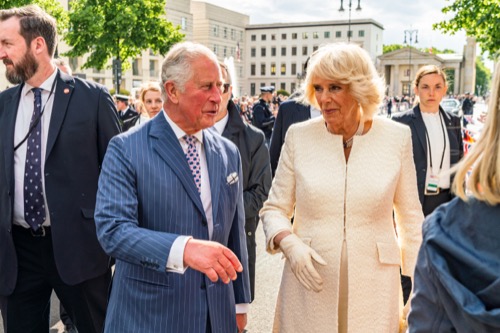 But then again, Prince Harry and Meghan Markle's behavior doesn't really surprise anyone, as they haven't really spoken much to Camilla ever since the Duke of Sussex blasted his stepmother in his book, Spare.
Royal author Tom Bower even put it this way, "He's said some terrible things and it was unnecessary. And I can believe that she lost her temper with him, lost her cool with him. The sort of thing that Camilla would have said is quite frankly that he has behaved atrociously."
What's Next For Queen Camilla?
He continued, "And that is of course before she read or heard what he said about her in the book, which was really very unnecessary."
So far Camilla Parker Bowles herself has not made any comments about the matter. However, it's also been noted that Prince William and Kate Middleton didn't acknowledge her birthday, and nor were they invited to her birthday party either.
Clearly, Camilla is doing things her way, regardless of what anyone has to say about it. Watch this space as we have a feeling there is more drama to come.
Tell us, what do you think of this story? Drop us a line in our comments section below with your thoughts. Be sure to catch up on everything happening with The Royal Family right now. Come back here often for all The Royal Family spoilers, news, and updates.
Editorial credit: ChrisGhinda / Shutterstock.com