Big Brother 25 Spoilers: Survivor Fan Favorite, Cirie Fields' Son Joins The Cast, Plus The Other 15 Houseguests' Names (Video)
Big Brother 25 (BB25) spoilers reveal the cast for the summer season. As promised, the cast is all new plays with no previous players. The cast is a mix of different customs and races. It looks like the cast will be fun, entertaining, and ready to battle for the $750,000 grand prize.
Big Brother 25 Spoilers: The Cast Is Finally Revealed
America Lopez is a medical receptionist from Brooklyn, New York. She's 25 and says she has an ivy league degree. She plans to keep her educational background from her housemates out of fear that they would see her as a threat in the game.
Blue Kim is a brand strategist from New York, New York. She is 25 years old and is the one Janelle Pierzina picked as her favorite to win the game.
Bowie Jane is a DJ from Los Angeles, California. She is 45 and originally from Australia. She is the first Australian player to play the American version of Big Brother. She said the American version of the game is much different than in Australia. She is excited to see how far she can go and plans to enjoy the ride.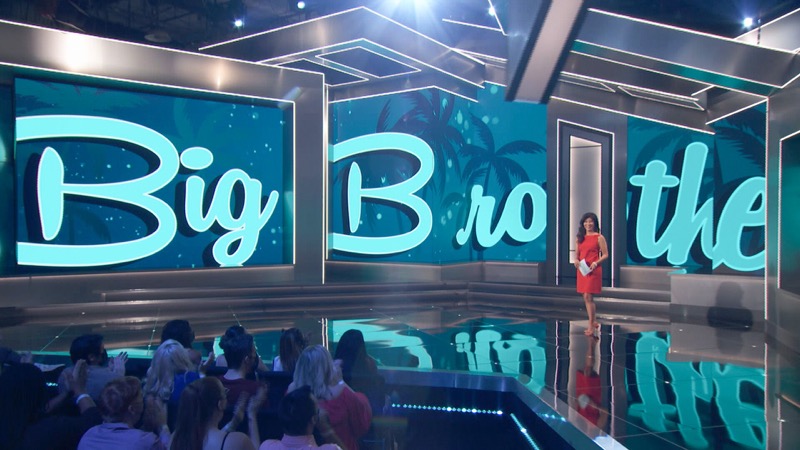 Cameron Hardin is from Eastman, Georgia. He is 34 and is a stay-at-home dad. He said he auditioned "five or six times" before getting on the show. He says this experience will be "very special" to him.
Cory Wurtenberger is a college student from Weston, Florida. He is 21, and his brother, Zach Wurtenberger, played Survivor in season 42. He says he is a superfan and cannot wait to win the game.
Felica Cannon is a real estate agent from Kennesaw, Georgia. She is 63 and says she has a big personality. She cannot wait to get to know her fellow houseguests and show the country that an older cast member can win the game.
Hisam Goueli is a doctor from Seattle, Washington. He is 45 and wants to prove to himself that he can play the game. He explains that he works with geriatric patients and lives his life to make every day count. Big Brother, to him, is another adventure, giving him valuable life experiences.
Izzy Gleicher is a professional flutist from New York, New York. She is 32 and wants to represent the LGBTQ community. She just started watching the show and says she won't hide anything about her life from her fellow houseguests.
Jag Bains is a truck company owner from Omak, Washington. He is 25 and refuses to take off his turban to play the game. He is competitive but will respect others and their ethnic background.
Jared Fields is an exterminator from Norwalk, Connecticut. He is 25 and the son of Survivor legend Cirie Fields. He plans to keep his mother's identity a secret from the house. He thinks if he told the house, it would make him a target.
Kirsten Elwin is a molecular biologist from Houston, TX. She is 25 and wants to help those around her achieve their dreams. She came to this country as a child and watched her family struggle. She feels blessed that she's achieved success and wants others to achieve their dreams.
Luke Valentine is an artist from Coral Springs, Florida. He is 30 and wants to join an alliance on day one. He thinks the house will find him to be entertaining and kind.
https://twitter.com/CBSBigBrother/status/1686059344113401856
Matt Klotz is a Deaflympics Gold Medalist from Baton Rouge, Louisiana. He is 25 and thinks his relaxed and calm demeanor will help him get along with his fellow houseguests.
Mecole Hayes is a political consultant from Upper Marlboro, Maryland. She is 30 and plans to keep quiet about her political views to keep the peace with her fellow houseguest. But if someone challenges her, Mecole says she isn't afraid to stand up for herself.
Red Utley is a sales representative from Gatlinburg, Tennessee. He is 37 and says he gets along with everyone. He is playing to win the game.
Reilly Smedley is a 24-year-old bartender from Nashville, Tennessee. She plans to form an alliance and stick with them until the end. She hopes to make a final two-deal on day one.
Big Brother 25 Spoilers: Live Feeds Begin August 2
CBS revealed that the livefeeds will begin on Wednesday, August 2, at 9:30 PT (or BBT Big Brother Time). You can watch Big Brother after dark every day on Pluto TV.
BB25 fans, who is your preseason pick to win the game? Watch the Big Brother 25 premiere on CBS and streaming on Paramount Plus. Subscribe to Paramount Plus to watch the livefeeds 24/7 for less than $6 a month.