Survivor Host Jeff Probst Reveals His Favorite Contestant 'Sob Story'
Survivor increasingly highlights contestants' backstories. And these narratives tend to focus on incredible obstacles that the contestants overcame before competing on the show.
But now host Jeff Probst has shared that you don't need a compelling "sob story" to become a player. And he also revealed his favorite contestant backstory. Keep reading to learn more.
Survivor Spoilers – Season 41 Casting Shifts
Jeff Probst feels proud that Survivor has responded to changing times ever since season 41. And that response shows in the increased focus on emotion-packed backstories revealing how contestants overcame challenges, noted EW.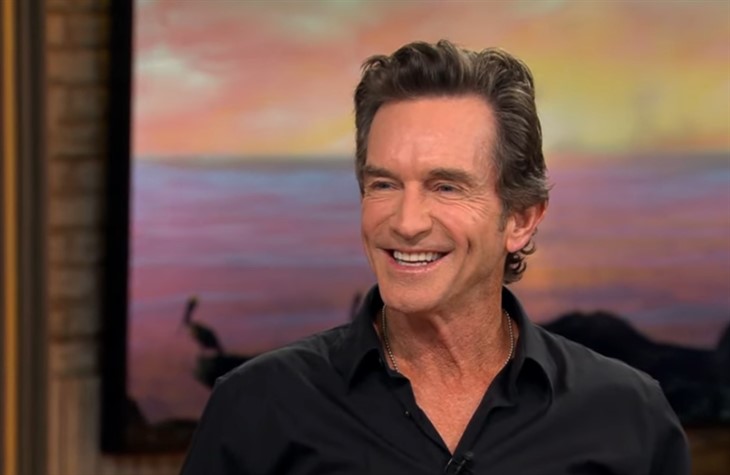 However, Probst revealed that aspiring players don't require a so-called "sob story" to become a contender. And he explained why Survivor began showcasing contestants' backstories.
"They started because when we shifted the focus of our casting in season 41 to be more diverse in every way, as we've talked a lot about, it led to so many interesting stories that we'd never heard before," shared Probst. "Stories of immigrant families, stories of incredible obstacles that were overcome during childhood, stories of people learning how to like themselves, their own unique self."
As a result, producers "made a decision." And they agreed "to invest time and energy into telling some of these stories on the show."
Survivor Spoilers – Jeff Probst Shares Favorite Backstory
However, Probst admitted that he does feel particularly passionate about one contestant's backstory. And that narrative took place this season, Survivor 45. Contestant Jake O'Kane opened up about concealing his binge-eating problem from his family even as the scale climbed to 287 pounds.
"Jake, as I said last week, it's one of my favorite origin stories ever," Probst revealed. "Mainly because of the courage of Jake to share so openly. That was a very personal story and so relatable to so many people."
But the Survivor host also praised "the beautiful way it was told in the editing. And then that shift where he's down and he's telling you about his lowest moment, and then he laughs. And it finishes as one of the most moving pieces we've ever done."
Survivor Spoilers – Who Should Apply?
However, Probst noted that Jake deserves credit for how he told his story. And he recommended, "I think Jake should expect to do some speaking events because I really do mean it, I think that was probably relatable to millions of people. And maybe he should start it with playing this scene from Survivor 45 and then get into it."
But Probst also shared that he doesn't require players to offer up such as an emotional backstory. "And I can see how you could draw that conclusion," he noted about potential contestants worrying they lacked a "sob story. If you don't have this kind of a backstory, we may not tell your backstory, but that doesn't mean you won't get on Survivor."
And Probst pointed out, "There are people on this season that don't have this incredible backstory. It's not about that. All we want on Survivor are compelling, authentic people. So just trust us that we're telling the truth. Don't try to make assumptions based on what you've seen. If you want to play Survivor, apply."
Tell us what you think. How do you feel about Survivor featuring players' emotional backstories? And after you share your views, check back on our site for more TV news.