Coronation Street Star Colson Smith Questions His Relationship With Faye After Getting Engaged
Coronation Street spoilers, news, and updates tease that Colson Smith opened up about his current storyline following his romantic proposal.
In the previous episode of the longest-running soap, Faye (Ellie Leach) felt constantly anxious when her ex-lover, Jackson (Joseph Evans), stepped foot on the cobbles alongside her estranged daughter, Miley (Frankie-Jae Simmonds). At first, she kept on ignoring the man's calls and texts until she finally gave in and agreed to see her daughter.
However, as they tried to become responsible parents for their only child, Faye and Jackson gave their romance a little spark. The young mom then got torn between the important choices she has to make. Faye started to lie to her boyfriend, Craig Tinker (Colson Smith), just to see Jackson. She spent some time with her former beau at a hotel bar without Craig's knowledge.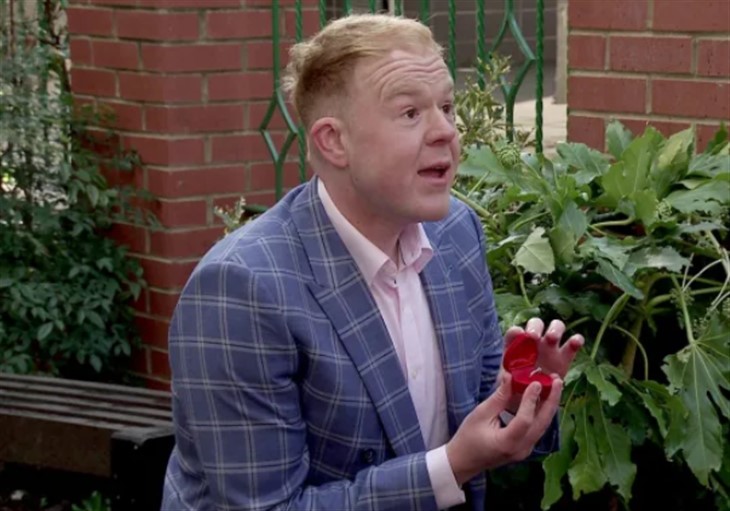 Moreover, confusion began to devour her when Jackson invited her to move in with him. Meanwhile, as Faye tried to focus on things, especially Jackson's idea, Beth (Lisa George) brought her to Victoria Secret Gardens. Her jaw dropped seeing the little crowd waiting for her, including Jackson and Miley. Soon enough, Craig got down on his knee and expressed all his love for his girlfriend.
Coronation Street Spoilers – Craig Tinker Confronts His Fiancée Faye After Engagement
Following the loving gesture, Jackson approached Tinker and came clean with his passionate kiss with Faye. He also revealed that she considered moving away with him. As a result, Craig confronted his girlfriend and questioned their relationship.
The young mom then cleared her intention, saying that she and Jackson are just co-parents to their bundle of joy. "I know what I want in my life and that's you, Craig," Faye assured him. However, it was previously reported that Ellie Leach will soon leave Weatherfield, leaving the avid fans curious as to whom she will give her heart to – Craig or Jackson.
Coronation Street Spoilers – Colson Smith Talks About His Character
Following his wedding proposal and Faye's infidelity, Colson Smith expressed his thoughts about his current storyline. "I think Craig is just bizarrely isn't bright enough in this situation to realize. There is only so far that nice guy can be pushed. Jackson's pushing the limits and I think Faye might be as well," the actor told Inside Soap.
Be sure to catch up on everything happening with Coronation Street right now. Come back here often for Coronation Street spoilers, news, and updates.