Days of Our Lives Spoilers: New Ciara Revealed, Kyler Pettis Exiting As Theo?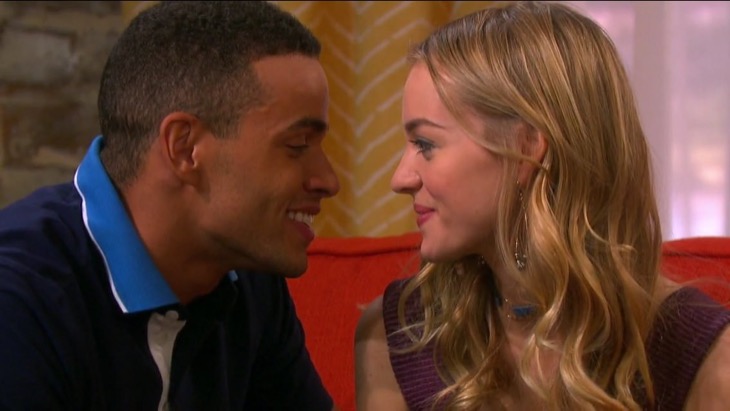 Days of Our Lives spoilers indicate that there will be plenty comings and goings on the hit NBC daytime soap. New reports say that Theo (Kyler Pettis) might be headed out the door. But that's not before he has an emotional conversation with Claire (Olivia Rose Keegan) to talk about a song she wrote.
Celeb Dirty Laundry suggest that Theo will sustain a serious injury that will keep him off his feet for at least one year. In one teaser clip, Claire talks about a one-year program, which many fans suggest means that Theo will be in physical therapy. He is after all lying in his hospital bed.
What's more, fans will get a chance to see the all-new Ciara recast. While there are very few details available about the new Ciara, some suggest that she might interact with a new guy since Theo won't be around anymore. Some even think that Claire might end up with Tripp until producers figure out a way to bring in another actor or possibly recast Theo.
What's more, there are also more clues that suggest Theo is going to be an uncle. Lani (Sal Stowers) is pregnant, yet no one knows who the father is. Of course, it's narrowed down to either JJ (Casey Moss) or Eli (Lamon Archey) but viewers will just have to tune in to find out for themselves!
Tell us, are you looking forward to seeing more of the new Ciara? And while no one knows what will happen next, at least there is a trail of clues that viewers can follow. In the meantime, let us know what you think by dropping us a line with your thoughts in our comments section below.
Also, don't forget to check back with Celebrating the Soaps for all the latest news, updates and spoilers on Days of Our Lives and all of your favorite daytime television shows right here!