GH Maurice Benard and AMC Alum Eric Nelsen To Star In Horror Anthology 'Nightmare Cinema'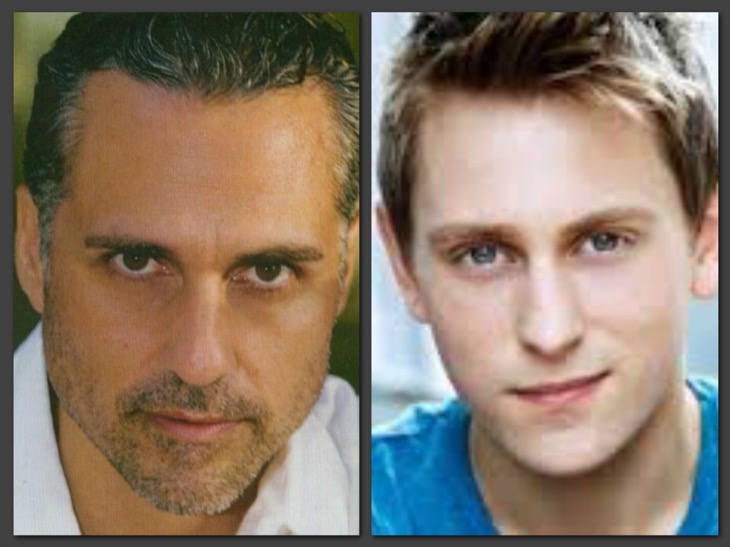 General Hospital's Maurice Benard is branching out with a new project. The talented soap opera star will star in a new film called Nightmare Cinema alongside All My Children alum Eric Nelsen.
The anthology horror movie will center on a group of friends who enter the decrepit and spine-chilling Rialto theater. Little do they know that their deepest and darkest fears in life will be brought to life on the big screen by The Projectionist.
Maurice will play the role of Father Benedict while Eric will play two characters: Fred and a Welder. Fred is apparently a pushover and a nerd while the Welder is going to be "everyone's worst nightmare," sure enough.
According to Soap Opera Digest, Eric is excited to start work on the film, which will also star Hollywood fan favorite Mickey Rourke. He told the site, "I play two different characters in Nightmare Cinema. One is Fred, a pushover, a nerd, and the love of his life sees right through him. I also play The Welder, who is everybody's nightmare!"
Nightmare Cinema will also star a few more recognizable names including Stephanie Cood, Richard Chamberlain, Adam Godley, Lexy Panterra, Orson Chaplin and Kevin Fonteyne. Bruques and Joe Dante are slated to direct while the script will be written by Sandra Becerril and Alejandro Bruques.
It's a horror anthology called "Nightmare Cinema" and he plays a priest. A theatrical release is expected in the next couple months.

— Melissa (@MBtvNews) September 10, 2017
There's no doubt that General Hospital fans can't wait to see Maurice in his new role while former All My Children viewers will be excited to see Eric Nelsen in this new film. Stay tuned with Celebrating the Soaps for all the latest details and updates.
In the meantime, General Hospital airs weekdays on the ABC network. In the meantime, drop us a line with your thoughts in our comments section below. Also, don't forget to keep up with Celebrating the Soaps for all the latest spoilers on General Hospital and all of your favorite daytime television shows right here!