Josh Duggar Penalized For Breaking Prison Rules In TWO Ways!
19 Kids And Counting alum Josh Duggar has a timeline that sounds like a script for a remake of the movie The Bad Seed. And though Duggar escaped punishment for years, the reality TV alum's child pornography crimes finally landed him in prison. However, Josh couldn't seem to follow the rules even behind bars.
Find out what Duggar did that resulted in not just one but two penalties. And learn how his prison release date just changed. Get all the details below.
Josh Duggar News – Pays Price For Breaking Prison Rules
19 Kids And Counting viewers went from meeting Josh Duggar as the oldest son of Michelle and Jim Bob Duggar to learning how he molested several underage girls, including some of his sisters. And the allegations didn't end there. More allegations followed, causing the cancellation of 19 Kids and Counting.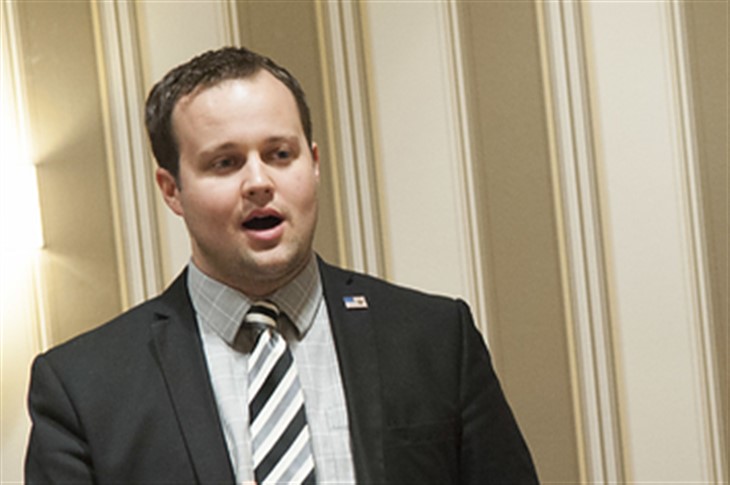 And Josh eventually apologized for his pornography addiction as well as marital infidelity. He claimed to undergo treatment. As a result, some Duggar family followers hoped that Josh's scandals would end when child pornography charges landed him in prison.
However, the 35-year-old 19 Kids And Counting alum managed to sneak a forbidden cell phone into his cell. And when prison officials discovered Josh's contraband, they decided to penalize him. But they did so in two different ways, according to Fox News.
First, the Federal Bureau Of Prisons website reveals that Duggar's original prison sentence got extended for nearly two months. Josh initially received a 12-and-a-half year prison sentence due to his conviction on child pornography charges in 2021. And that would have meant a prison release date of Aug. 12, 2032.
But now prison officials have changed Duggar's release to Oct. 2, 2032. And in addition, they put Josh in solitary confinement after finding him with that banned cell phone. Duggar remains in solitary confinement at a low-security federal prison, FCI Seagoville near Dallas.
Josh Duggar's 12-Year Prison Sentence Extended by Nearly 2 Months https://t.co/W4287IEYbJ

— E! News (@enews) March 18, 2023
Josh Duggar News – What To Know About Josh Duggar's Guilty Verdict
In December 2021, a federal jury in Arkansas ruled that Josh was guilty on charges related to the receipt of child pornography and possession of child pornography. And in May, the 19 Kids And Counting alum received his sentence. The original punishment called for 151 months in prison.
As a result of that sentence, officials transferred Duggar from Washington County Jail in his home state of Arkansas to FCI Seagoville in Texas. However, Josh's attorneys have tried to reverse the conviction. And they claimed that investigators violated his rights by taking his phone as he tried to call his attorney. That alleged violation occurred when officials searched for and found the images.
However, detectives discovered child pornography files shared via a computer linked to the 19 Kids And Counting alum. And the investigators found that child pornography images had gotten downloaded onto a computer at a dealership that Josh owned. But prosecutors also discovered that Duggar's computer contained a monitoring program to relay his activities to his wife, Anna Duggar.
But someone installed software on that computer that allowed the images and video to get downloaded without detection. As a result, Anna reportedly had no way of knowing that her husband allegedly had viewed the child pornography. And Duggar also allegedly did receive the opportunity to talk to a lawyer amid that search.
Tell us what you think. Do you feel that prison officials made the right decision to extend Josh Duggar's prison sentence by two months and put him in solitary confinement? And after you share your views, check back on our site for more reality TV news.