Sister Wives Janelle Brown Drops More Hints She Dumped Kody For Good
Sister Wives star Janelle Brown made TLC fans despair when they discovered that she wanted a separation from Kody, but no divorce.
However, using her hashtag, #rescueyourowndamnself on the weekend, gives hope that really dumped him for good. Is she hinting at some spoilers about her single status? Read on to find out.
Sister Wives Spoilers – Star Janelle Brown Blows Hot And Cold
TLC fans cheered when Kody's second wife literally gave him the finger and cursed at him. That came after a mega-fight. In the last season, fans found out she had left her husband.
However, while things looked positive in that regard in spoilers, it seems she dithers around. Actually, she confessed that she still has a lot of time for him. And, she then talked about getting marriage counseling.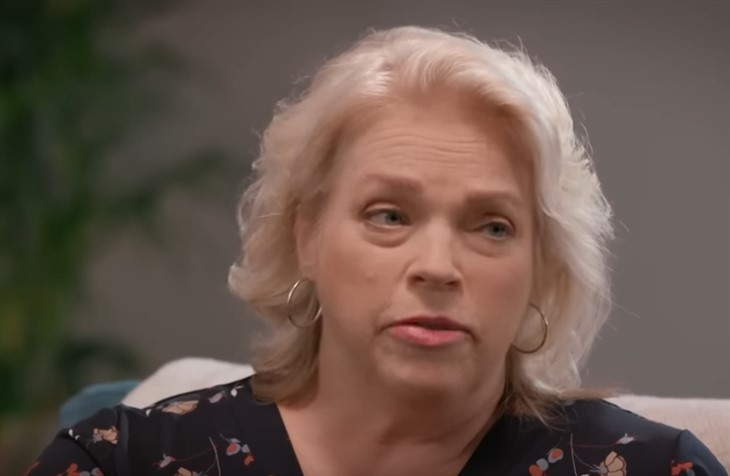 The scene played out in the same episode where Kody brown boasted that Janelle just wanted his "hot body." Sister Wives fans retched, and spit their coffee out.
But, Janelle has left him in the past and returned. So, will she fold and crawl back to him? Certainly, TLC fans will be majorly disappointed if she does that. But, it might be too early to assume that she returns to Kody.
Sister Wives Spoilers – Janelle Brown Hints At Dumping Kody Forever
On the weekend, Garrison's mom took to her main profile and used the hashtag #rescueyourowndamnself. Additionally, she took to her Instagram stories and shared the same hashtag. Her main post showed her with a mug that had the words, "Rescue Your Own Damn Self" printed on it. Showing to her fans, she talked about pursuing her own dreams. Then she shared the same hashtag on Stories.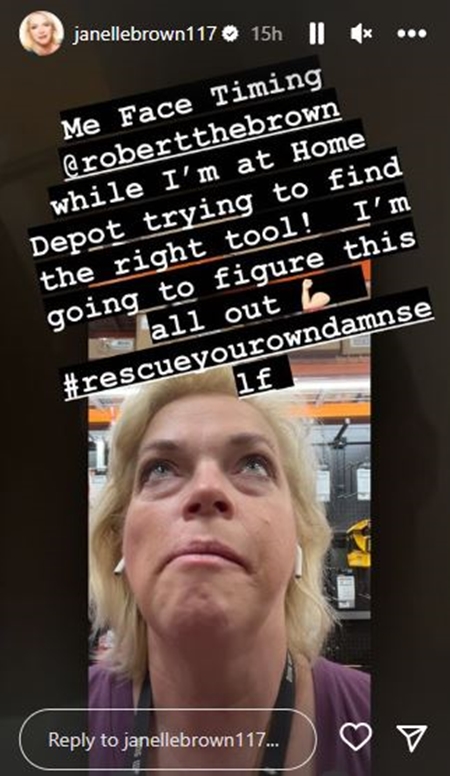 In her story, the Sister Wives star talked about going to the shop to buy "the right tool." If you don't know, she's moving her trailer from its old location where she parked it for the summer. Well, she said that was "Face Timing" Garrison from "Home Depot." That doesn't mean that she left Kody because he took little interest in her RV. But it could be a hint.
Sister Wives Spoilers – Figuring It All Out
When the Sister Wives star added, "I'm going to figure this all out," it could easily be a hint that she definitely isn't going to call Kody for any help. Most people who are married and get on with each other wouldn't hesitate to call up their spouse for advice.
Tell us what you think. Do you think that the hashtag #rescueyourowndamnself is a good sign that Janelle Brown finally decided not to reconcile with Kody Brown? Let us know in the comments below, and after you share your views, check back on our site for more reality TV news.