The Young And The Restless Spoilers: Adam Seeks Revenge, Fed Up Over Victor Teasing Of CEO Job
The Young And The Restless spoilers reveal that Victor Newman (Eric Braeden) has been toying with Adam Newman (Mark Grossman) over the CEO job connected to the McCall/Newman merger. Victor promised Adam control of McCall Unlimited from the start. Suddenly, after Adam's push by blackmailing Audra Charles (Zuleyka Silver), Victor changes his mind again.
The Young And The Restless Spoilers – Victor Newman's Blame Game
The Young and The Restless spoilers indicate that once again, during the week of August 28 to September 1, Victor will play the blame game once again.
Victor summons Adam, along with Sharon Rosales (Sharon Case) and Nick Newman (Joshua Morrow) to the ranch and rips into them over their constant disagreements.
Victor will let each of them state their case for why they should run the company and what their plans are for the company's success.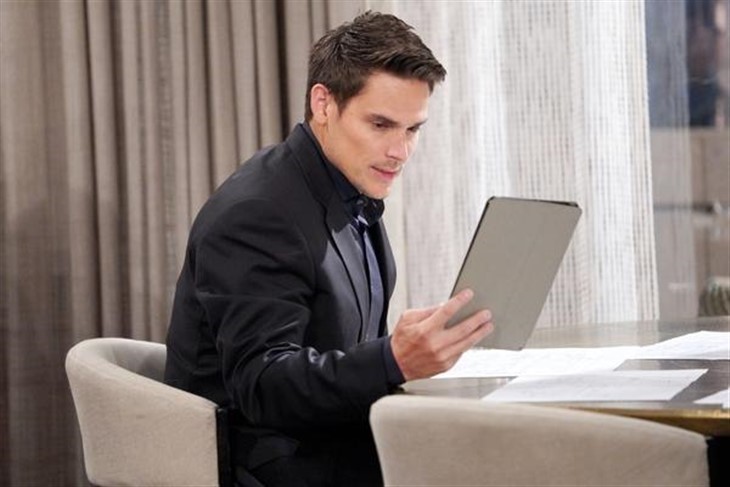 Victor wants to know why each of them believes they should be in charge of this powerhouse. However, it seems that none of them will impress Victor and the meeting will end with a very shocking result.
Y&R Spoilers – Nikki Newman Is Named CEO
Nikki Newman (Melody Thomas Scott) will be present too, which is not normally the case. However, Nikki is about to be named the CEO of Newman Media.
Nick may be okay with this but Sharon will certainly have her concerns. Sharon had plans for Kirsten Incorporated and she may not be willing to answer to Nikki. Could Sharon pull out of the deal?
Adam will once again be furious with Victor over what he sees as a ridiculous choice. Adam may also chastise Victor again for lying to him.
All Victor does is try to control his family, especially Adam. Is Adam ready to walk away from Victor once and for all? Can Adam find another job in Genoa City or should he go elsewhere and cut ties completely?
The Young And The Restless Spoilers – Adam Newman Is Fed Up
Adam storms out of the meeting after Victor declares that he wants someone he trusts to run Newman Media. Adam has bent over backward to please Victor and nothing is ever enough.
Adam is sick of Victor always dangling a carrot in front of his face just to jerk it away. Adam will be hell-bent on revenge this time and could team up with someone to help him take down Victor once and for all.
Spoilers suggest that Adam will come up with a sinister plot to get even with Victor for doing this to him once again. What kind of revenge will Adam come up with this time? Will Adam finally score a win over Victor?
Be sure to catch up on everything happening with Y&R right now. Come back here often for The Young And The Restless spoilers, news, and updates.