General Hospital Spoilers: Nina Gets A Reality Check-Sonny's Not Mike, And He's Not Out Of The Mob?
General Hospital spoilers and updates tease that Nina Reeves (Cynthia Watros) will get a reality check and deal with a big truth bomb. She'll finally realize that Sonny Corinthos (Maurice Benard) is not Nixon Falls Mike, and he's not out of the mob!
General Hospital Spoilers – Nina Reeves Must Be Warned Also
There's no way that Sonny can keep what happened down at the warehouse with Dex Heller (Evan Hofer) a secret; they were ambushed by a sniper. Everyone that's associated with Sonny could be a target, because it looks like perhaps this "customer" Sonny was supposed to be dealing with isn't who they appeared to be.
Until now, Sonny has pretty much kept that part of his life and "business" hidden from Nina, and kept them separate, but now, he can no longer do that.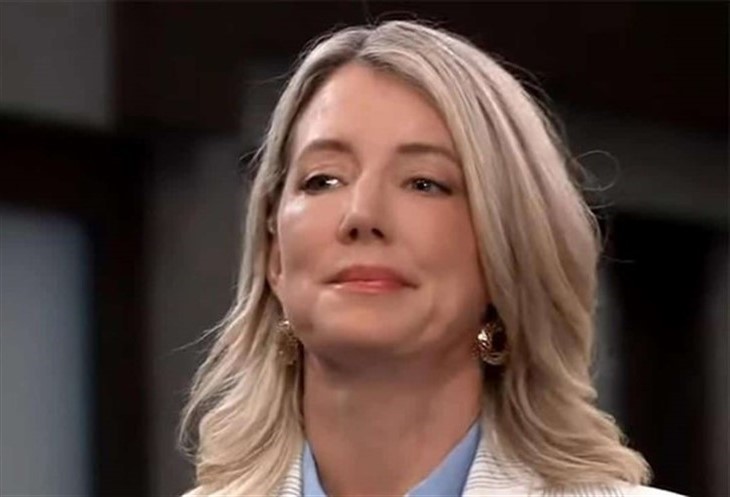 That target on Sonny's back showed that mob wars are beginning again, with an enemy trying to take over his territory. There aren't many mob families around anymore, just him and Selina Wu (Lydia Look) and there hasn't been a Five Families meeting in years, with only two very small families.
GH Spoilers – Nina Reeves Blindsided
To say Nina is blindsided is to make the understatement of the century, however, Nina has tangled with dangerous people before. There was the time that Cassandra Pierce (Jessica Tuck) came after her and she stabbed her with her own syringe in self-defense, for instance.
But snipers with military assault weapons aren't a woman close to her own size with a syringe-and Sonny puts extra security around Nina, which makes her nervous.
It reminds her too much of when Peter August (Wes Ramsey) bullied her and she kept her mouth shut in Nixon Falls, which looking back, she wishes she hadn't. But Nina doesn't know much about this side of Sonny-she's never seen his mobster side before and doesn't know what a Pine Barrens is!
General Hospital Spoilers – That Was Then, This Is Now
Nina is reminded by Sonny that was then, this is now and things are very different-getting out of the mob and staying out is not easy when one has enemies. Sonny has had no problems with anyone except Michael Corinthos' (Chad Duell) own vendetta, but so far he's been messing with his legitimate businesses, shutting down the harbor.
Even that hasn't happened in a while, when Michael tried to stop coffee shipments and the like, and Selina's shipments got stopped too. Sonny is sure this is really some old enemy or that west coast threat Cyrus Renault (Jeff Kober) talked about back several months ago calling themselves Pikeman-Nina must lay low!
Be sure to catch up on everything happening with GH right now. Come back here often for General Hospital spoilers, news, and updates.