Big Brother Season 25 Spoilers: Cirie Finds Her Plus Two For An Alliance Of Seven
Big Brother spoilers and updates tease that alliances are brewing in the house and some are trying to get even stronger.
Big Brother Spoilers – "Bye Bye Bitches"
Cirie Fields is a four-time Survivor player, she has appeared on Survivor: Panama, Survivor: Micronesia, Survivor: Heroes vs. Villains, and Survivor: Game Changers. A self-proclaimed "couch potato," Cirie did very well in escaping elimination in Panama.
She made it to the final four, but in the end, she was eliminated. A four-time Survivor loser, Cirie feels like she learned how to play the social part of the game and is bringing her experience to Big Brother.
Cirie has already positioned herself as one of the strongest players in the Big Brother house, and she has a leg up, she is playing alongside her son, Jared Fields.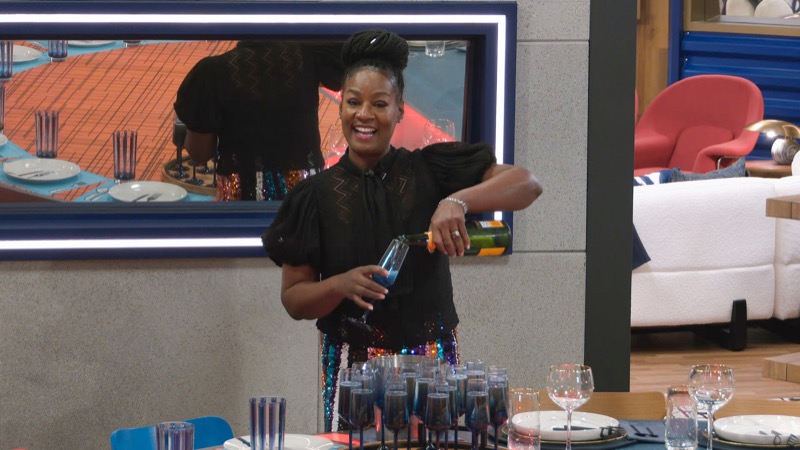 Cirie is already in a "downstairs" alliance with Hissam Goueli, Bowie Jane Ball, Mimi (Mecole Hayes) and she has her son. Cirie is not the only strong player in the house, Hissam is also very strong and the two are on the same alliance.
Cirie is always in game mode, thinking and planning, and during a conversation with Mimi, she said that she wants to solidify their alliance and add in Jared Fields and Cory Wurtenberger.
And, she already has Izzy Gleicher on her side, since Izzy knows that Cirie and Jared are mom and son, and has promised her allegiance to them – but can she trust her?
If all those houseguests weren't enough to be on Cirie's side, Luke literally tells Cirie that he is on her side, but she is weary of him because of how emotional he is.
Big Brother Updates – Targets
Kirsten has already put a target on her back because of her playing hard at the game. She was already in an alliance called "Phalanx" when she started to work on creating another alliance that was women-only.
Houseguests were rubbed the wrong way by her extreme game-playing and immediately targeted her for eviction.
Reilly is the HOH, but her wishy-washy attitude being HOH and taking it personally that she had to choose which two houseguests to keep on the eviction block.
Reilly finds being HOH exhausting and is tired of talking game with the houseguests. She can't wait to get to know people on a personal level. Cirie voices her concerns that Reilly was crying about the whole thing. If Reilly is not careful, she is going to put a target on herself next.
Stay tuned to Big Brother and keep checking here frequently for all the latest news, updates, and gossip about all your Big Brother cast and spinoffs!