Coronation Street Spoilers: Craig Discovers Faye's Secret With Jackson
Coronation Street spoilers, news, and updates tease that Jackson Hodge (Rhys Cadman) exposes Faye Windass (Ellie Leach) to her fiancé Craig Thinker (Colson Smith). How will the latter react when he finds out that Faye has been meeting Jackson secretly?
Recent episodes of Coronation Street have showcased Jackson Hodge's attempts to expose Faye Windass following their romantic kiss. As they co-parent their daughter Miley, Faye has been growing closer to Jackson, which has left Craig Tinker feeling confused. In the latest episode on Friday (April 21), Jackson revealed his true feelings by asking Faye to leave town with him and Miley for a new job in Slough.
After receiving a life-changing offer from Jackson to relocate, Faye needed time to make her decision. Beth took her to Victoria Street gardens, where she found Craig waiting on one knee to propose. Jackson and Miley were there to witness the moment.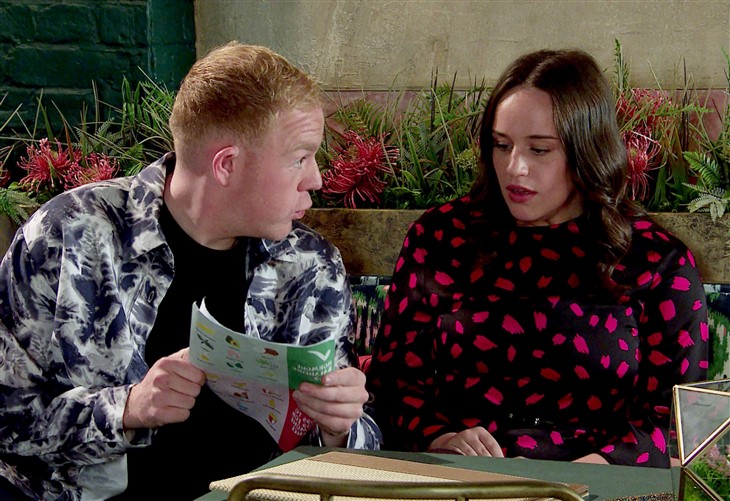 Despite her hesitation, Faye eventually agreed to marry Craig. However, she later met Jackson in secret, and he reminded her of their bond as co-parents and their passionate kiss, leaving Faye conflicted about her true feelings.
Coronation Street Spoilers – Faye Explains Secret Meeting
Faye made it clear that what happened between the two of them was a mistake, leaving Jackson furious and disappointed. Jealousy takes over and Jackson talks to Craig and reveals his secret meetings with the latter's new fiancé.
Craig was left in shock when Jackson revealed that he and Faye had shared a passionate kiss and were considering moving away together. Craig understandably demanded answers from Faye, wanting to know where they stood in their relationship. Faye reassured Craig that he was the only man in her life and tried to salvage their relationship.
"I told [Jackson] that there's no future for us, and that all we are are co-parents to Miley," Faye said.
She tried to assure him that she wouldn't have accepted his proposal if she didn't want him in her life. Is this what Faye really feels toward Craig?
Fans know that Faye is bound to leave the cobbles soon after 12 years on the sudser. Does Jackson's return have anything to do with her exit storyline?
Ellie Leach has been with the soap since 2011. She joined Coronation Street when she was just 10 years old. Since her debut on the show, she's been part of various storylines including getting pregnant at the age of 13 and landing in prison for attacking Adam Barlow.
Be sure to catch up on everything happening with Coronation Street right now. Come back here often for Coronation Street spoilers, news, and updates.